Tania Murray Li Tania Murray Li is Professor of Anthropology at the University of Toronto. Her publications include Land's End: Capitalist Relations on an Indigenous Frontier (Duke University Press, 2014), Powers of Exclusion: Land Dilemmas in Southeast Asia (with Derek Hall and Philip Hirsch, NUS Press, 2011), The Will to Improve: Governmentality, Development, and the Practice of Politics (Duke University Press, 2007) and many articles on land, labour, class, capitalism, development, resources and indigeneity with a particular focus on Indonesia. Her latest book Plantation Life: Corporate Occupation of Indonesia's Oil Palm Zone (Duke University Press, 2021) is co-authored with Pujo Semedi (Universitas Gadjah Mada). https://taniamurrayli.wordpress.com/
Tim Oakes is Professor of Geography at the University of Colorado Boulder. He is the project director for China Made, an international research collective exploring the 'China Model' of export infrastructure development. His research examines the techno-political effects of infrastructural urbanism in China's 'new area' urban zones. He has also worked on the development of leisure and consumption zones in China's cities. Recent publications have appeared in Asia Pacific Viewpoint, Eurasian Geography and Economics, Civilizations, and Roadsides. His most recent book is Making Cultural Cities in Asia: Mobility, Assemblage, and the Politics of Aspirational Urbanism (2016). He has also held visiting scholar positions at the University of Hong Kong, National University of Singapore, Wageningen University, University of Technology Sydney, and Guizhou Minzu University.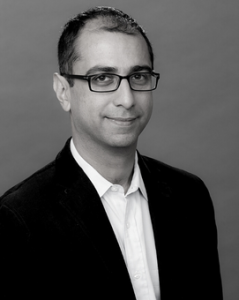 Nikhil Anand  is Associate Professor of Anthropology at the University of Pennsylvania. His first book, Hydraulic City: Water and the Infrastructures of Politics in Mumbai (Duke University Press 2017), examined the everyday ways in which cities and citizens are made through the everyday management of water infrastructure. His new book project, Urban Seas, is based on field research with fishers, scientists and planners as they work in the sea. It decenters the grounds of urban planning by drawing attention to the ways in which climate-changed seas are remaking coastal cities today. Currently Dr. Anand is also Co-PI for two collaborative research initiatives, Rising Waters and Inhabited Sea. He has been a Member of the School of Social Science at the Institute for Advanced Study at Princeton, a Quadrant Fellow at the Institute for Advanced Study at the University of Minnesota, and a Mellon Fellow at the Stanford Humanities Center.