We are very pleased to announce our keynote speakers for the Development Days 2019 conference: Giles Mohan, Ashish Kothari and Rosalba Icaza Garza. See abstracts of their keynote speeches here.
Giles Mohan (giles.mohan@open.ac.uk) is Professor of International Development at the Open University in the UK. Professor Mohan's research focuses on the challenges facing Africa, and starts from the recognition that while Africa has been subject to external influence for decades Africans themselves are the shapers of their own development. As a human geographer, questions of scale and territory have influenced his approach to these issues and he has analysed the formation and outcomes of various transnational connections to and from Africa. Professor Mohan is particularly interested in 'new' actors in African development and the threats and opportunities they offer for the continent. This has led to work on structural adjustment, participatory development, diasporas and development, and most recently China's engagement with Africa. Funded by a series of grants from the Eco
nomic and Social Research Council his recent projects have looked at China's aid to Africa, Chinese business migrants in Africa, the impacts of China's oil investments in Africa, and migration's potential contributions to inclusive growth. Professor Mohan has also sought to engage with learning beyond universities and he has worked with the BBC on TV programmes about development, as well as working with African and international NGOs on various capacity-building and training initiatives.
Ashish Kothari is an Indian environmentalist working on development, environment interface, biodiversity policy, and alternatives.  He is one of founders of Kalpavriksh, a Non-P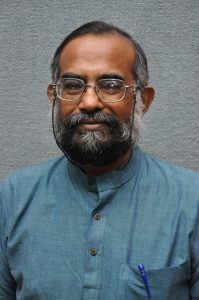 rofit Organisation in India which deals with environmental and development issues and has been associated with peoples' movements like Narmada Bachao Andolan and Beej Bachao Andolan. He has been a member of Steering Committees of the World Commission on Protected Areas (WCPA) and IUCN Commission on Environmental, Economic, and Social Policy (CEESP) from 1998 to 2008. He has also been a co-chair IUCN Inter-commission Strategic Direction on Governance, Equity, and Livelihoods in Relation to Protected Areas (TILCEPA) from 1998 to 2008. Ashish has also served on the steering group or governing board of the CBD (Convention On Biodiversity) Alliance, the ICCA Consortium, Greenpeace International and Greenpeace India. He helps coordinate India's Vikalp Sangam (Alternatives Confluence) process, is co-coordinator of the global project ACKnowl-EJ (Academic-Activist Co-generation of Knowledge on Environmental Justice), and facilitates the global Radical Ecological Democracy network.
Rosalba Icaza Garza is an associate Professor in Global Politics, Gender and Diversity in the International Institute of Social Studies of Erasmus University Rotterdam. She has been an activist in Mexico City working for a network of social movements opposing the North American Free Trade Agreement (NAFTA). She obtained her PhD from the University of Warwick (UK) under the supervision of Professor Jan Aart Scholte on the political economy of transborder civic resistance to open/neo-liberal regionalism. With the help of EU-Commission Marie Curie Fellowship she has worked at the University of Gothenburg with Professor Edme Dominguez on the gendered character of these transborder resistances. As an International Relations/Studies person, her research was for a while focused on mapping paths of civic engagement on regionalisms across the world. Since arriving to ISS in 2007,
its intercultural and multidisciplinary environment deeply impacted her personally/professionally. Today, she explains her research agenda as one that seeks to understand how place-based social resistances contribute to global epistemic justice. Her four different but interconnected areas of research are decolonial thinking and 'the international, thinking the academia in the promotion of autonomy, learning as liberation/liberation of learning and plural feminisms for plural liberations.